NEVER BEFORE HELD EVENTS!
We offer for the FIRST TIME EVER:
Open Youth Novice Ballroom (W/Q)
Open Youth Novice Latin (S/R)
Open Youth Novice Smooth (W/F)
Open Youth Novice Rhythm (CC/SW)
For Solo ladies without competitive partners, we offer:
Junior High School Solo Lady Syllabus Latin (S)
High School Solo Lady Syllabus Latin (R)
Beehive Dancesport Classic
Utah – the Beehive State – is home to a vibrant community of avid ballroom dancers! Like a colony of busy bees, these dancers spend hundreds and thousands of hours pouring their hearts and souls into perfecting their skills all year long!
A Dancesport Competition is an opportunity for dancers to put their skills to the ultimate test! Even more, it is a day packed with excitement and entertainment for all who attend!
Although the spirit of competition is fierce, the bonds of love and friendship that are formed through our mutual passion for dance have made the Utah ballroom community one big family, and so we invite you this year to share with us, "The Spirit of Ohana." We will have fun island decorations, food, and activities for dancers and spectators throughout the day! Wear your favorite aloha shirt!
With much excitement and anticipation, we invite you to participate in this celebration of the passion and love of Utah's ballroom dancers!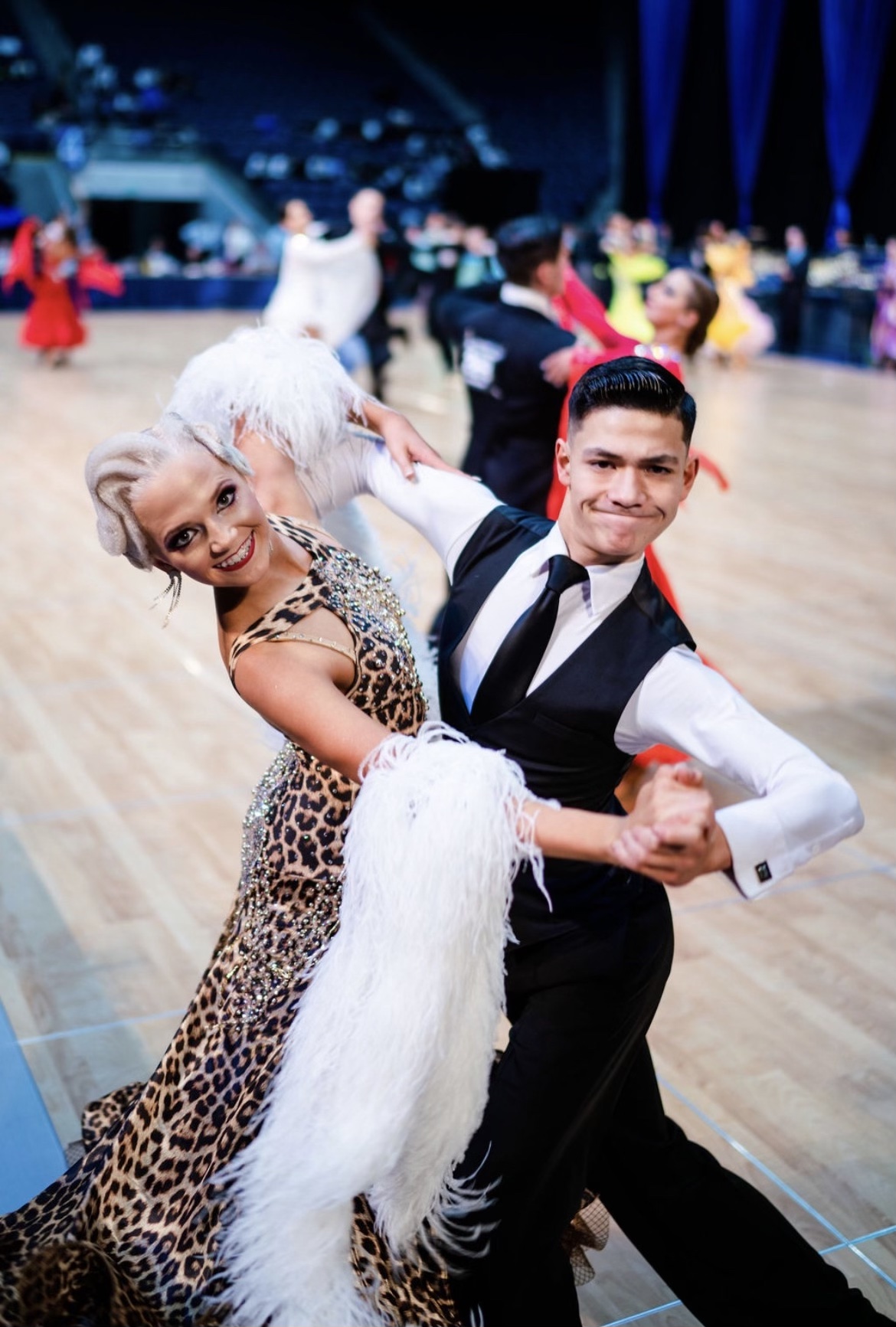 Countdown To
Beehive Dancesport Classic